HAVE FUN WHILE BURING CALORIES WITH OUR SKIPPING ROPE
Does your diet contain high calories? Do you seek to lose weight? Rewind back the years with this skipping rope which is adjustable and burn calories while having fun. Due to the food we eat, high calorie intake causes stress on our bodies. The result is weight gain and higher body fat percentages. High caloric foods are high in fats and sugars and extraordinary intake of these types of foods increase your risk factors for type 2 diabetes, heart disease and cancers. Thus the need for this simple, but yet effective route to burning these dreaded calories. There are lots of skipping rope benefits. It's the ultimate fun, high intensity workout, allowing you to regress to your childhood while jumping over the skipping rope and burning calories at the same time.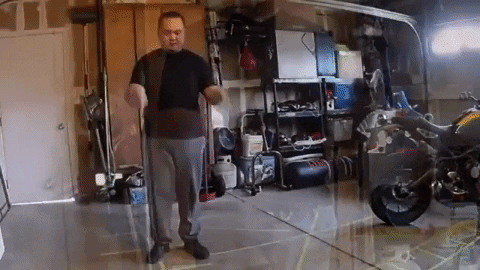 So it's hardly a surprise various celebrities name it as one of their favorite ways to keep fit; Katy Perry is a huge fan, for example. She told Cosmopolitan;"I love jumping rope," she says. "I can double jump, I can cross, all of it. I look like Rocky!"
Why This Skipping Rope is A Must Have
2.8M(9.8ft) Steel Wire Rope, The wire cable ensure No Kinking, Tangling or Bending like the usual PVC and Leather Ropes. PVC coated cable ensures it resistant to wear and tear.
SMOOTHER AND FASTER SKIPS - Regardless of your skill level, you'll be able to skip rope smoother and faster with this tangle-resistant rope and ball-bearing handles.
LIGHTWEIGHT DESIGN - The jump rope comes in a lightweight design and the comfort foam handles reduce strain on your hands, allowing you to burn calories and get a great skipping rope workout while skipping or jumping without unnecessary discomfort.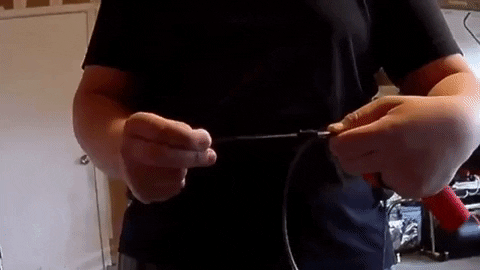 GENERAL PURPOSE SKIPPING ROPE - The jump ropes are appropriate for men and women (from 4'9" to 6' tall), for adults and kids, and for almost any workout, including boxing, Crossfit, and low-impact exercise programs. PLUS they're easy to adjust!
Special offer: Skipping Rope Tangle-Free with Ball Bearings Rapid Speed Jump Rope Cable and 6â Memory Foam Handles Ideal for Aerobic Exercise Like Speed Training, Endurance Training and Fitness Gym. 
The effort it takes to jump rope for 10 minutes is the equivalent of running a mile in 8 minutes. You don't need to be a professional rope skipper in order to burn calories using our Skipping Rope. Are you skipping for weight loss? You'll be pleased to know one hour of skipping rope workout will burn up to 1,600 calories.
Skipping "improves coordination, stamina and focus," says Virgin Active Master trainer, Dorota Maslewska. And that's good for all aspects of life. It  is less jolting on your joints than running. Once you've bought your rope, skipping is a zero-cost workout.
With the Skipping Rope, you can be sure of a complete body workout from home, because your abdominal is going to be used to stabilize your body, while your legs are used for jumping and shoulders and arms turn the rope.
So what are you waiting for? Order your Skipping Ropes now by clicking Add to Cart.
Yes, it is worth buying this. If you're looking for cable attachments similar to what the commercial gyms provide, this is the product for you. Not only is the attachment really great for back workouts but you can also use it for other muscle group like shoulders, biceps, triceps, and etc. It is very simple to put together

Wolfgang H.
I wasn't sure what to expect when I got these because I had never used resistance bands before, but I bought them anyways because they were A LOT CHEAPER THAN WEIGHTS. They come with a very helpful poster that shows how to do different exercises with the bands. Additionally, this product comes with 150 POUNDS OF RESISTANCE. If you were to buy 150 pounds of weights it would most likely cost you around $300; however this only costs $35 and allows you to hit all the different muscles during your workout. My favorite exercise to do with the bands are chest flys, but these resistance bands are so versatile that you can do virtually any exercise with them. BUY THIS INSTEAD OF WEIGHTS

Brian L.
The most aggravating problem I have had with digital scales in the past has been inconsistent readings. I'd step on the scale it would show a weight. Step off and step back on, it showed a different weight. Step off and back on again, it showed a third weight. When you're trying to lose weight, a scale like that drives you crazy! I am happy to report, that with this Digital Body Weight Scale it was not like that at all. Straight out of the box, the first thing I did was set my 8 lb hand weight on the platform and the scale was only 1 ounce off. (Or was the weight itself 1 ounce off?) Either way, the best part is, no matter how many times I took the weight off and put it back on, the display was 1 ounce off. And I have found it to be consistent for me, too. I can step on, read my weight, step off and back on again, it shows the same weight. I highly recommend this scale to anyone, especially if you are dieting!

Danika D.
LOVE LOVE LOVE this mat! The cork is so soft and gives some much needed cushion to my knees during my practice. I also love how big it is, giving me so much more room to practice on.

Elbert K.