GIVE YOUR POSTURE A MAKEOVER WITH OUR POSTURE CORRECTOR
Are you a gamer? Do you spend long hours in front of a computer screen? Chances are you suffer from slouching and poor posture. Poor posture can be detrimental to your health! Even athletes suffer from this due to muscle imbalances. The posture corrector is a fitness accessory designed to help your muscles maintain the correct posture, acting as a constant reminder to keep your posture straight. Your muscles will develop over time to maintain it. 
 So whether you are male or female, athlete or gamer, this posture corrector device is a must. It fits comfortably and is adjustable to all body types. It firmly pulls the shoulder back, eliminating the "rounding" of shoulders which cause unhealthy poor posture. Additionally, the posture brace is amazing for helping athletes maintain proper back form while working out to also help prevent injuries. Look confident, feel confident and maintain proper form!
The best posture corrector for men is not about a temporary fix. When your body adjusts to wearing our Posture Corrector, muscle memory kicks in so that even when taking it off, your body will naturally adjust to its newer and healthier posture. The lightweight but firm material is adjustable and made of the breathable material which means you can wear it all day for maximum effect. Even under clothing!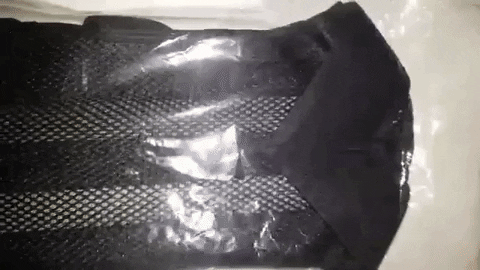 Why This Posture Corrector Is Custom Made For You
RELIEF BACK PAIN

 

- This posture brace is ergonomically effective in reducing upper and lower back pain, great for lumbar and neck pain relief, promoting body muscle memory and correcting posture easily.
IMPROVE POSTURE

 

- This posture corrector device can improve your posture anytime, anywhere. The back brace could be worn under clothes, wherever you are; at home, during your leisure or in the office, even while exercising, you can go for posture correction with this back posture corrector.
STAND STRAIGHT & BE CONFIDENT

 

– By using this posture support, you can retrain your muscles for spine realignment, which will naturally begin to make you stand taller with your shoulders pulled back in proper form, communicating confidence wherever you walk to.
EASY TO WEAR & ADJUSTABLE

 

- The back support belt designed with easy-to-wear and adjustable straps to fit waist circumferences from 23" to 49". And you will receive an instruction sheet with the posture corrector for easy wearing.
DURABLE & COMFORTABLE

 

- This

 

Posture Correctors for women &  men are

 

made of breathable, soft, washable materials, for long-lasting back support. Wear it at the office, at home or just on a walk to improve your posture. Just wear our

 

posture brace for 1-2 hours every day, to stand straighter and more confident!
The posture brace offers one of the highest comfort levels in the market. You never experience any pinching sensation and if you do, then either you are wearing it too tight or you are slouching your shoulders into the posture corrector too much. Loosen the straps to your comfort level and pull those shoulders back!  That's the beauty of this physique corrector device, if you are slouching, it will become uncomfortable, forcing you to keep your shoulders back to regain comfort. It is the perfect way to strengthen your muscles to develop long-term healthy posture.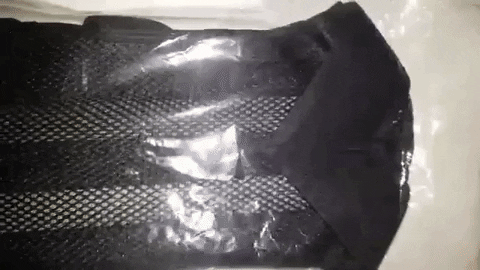 Our Customer Guarantee
There's no one equipment that works the best for everyone, so if you've purchased our Posture Corrector and find out that it isn't comfortable for you, you can return it. We offer a money-back guarantee warranty, you can get your money back if it doesn't work out.
Posture distortion affects everyone. Add To Cart now to keep the physiotherapist away.
Yes, it is worth buying this. If you're looking for cable attachments similar to what the commercial gyms provide, this is the product for you. Not only is the attachment really great for back workouts but you can also use it for other muscle group like shoulders, biceps, triceps, and etc. It is very simple to put together

Wolfgang H.
I wasn't sure what to expect when I got these because I had never used resistance bands before, but I bought them anyways because they were A LOT CHEAPER THAN WEIGHTS. They come with a very helpful poster that shows how to do different exercises with the bands. Additionally, this product comes with 150 POUNDS OF RESISTANCE. If you were to buy 150 pounds of weights it would most likely cost you around $300; however this only costs $35 and allows you to hit all the different muscles during your workout. My favorite exercise to do with the bands are chest flys, but these resistance bands are so versatile that you can do virtually any exercise with them. BUY THIS INSTEAD OF WEIGHTS

Brian L.
The most aggravating problem I have had with digital scales in the past has been inconsistent readings. I'd step on the scale it would show a weight. Step off and step back on, it showed a different weight. Step off and back on again, it showed a third weight. When you're trying to lose weight, a scale like that drives you crazy! I am happy to report, that with this Digital Body Weight Scale it was not like that at all. Straight out of the box, the first thing I did was set my 8 lb hand weight on the platform and the scale was only 1 ounce off. (Or was the weight itself 1 ounce off?) Either way, the best part is, no matter how many times I took the weight off and put it back on, the display was 1 ounce off. And I have found it to be consistent for me, too. I can step on, read my weight, step off and back on again, it shows the same weight. I highly recommend this scale to anyone, especially if you are dieting!

Danika D.
LOVE LOVE LOVE this mat! The cork is so soft and gives some much needed cushion to my knees during my practice. I also love how big it is, giving me so much more room to practice on.

Elbert K.