THE #1 WORKOUT SPORTS MASK THAT BRINGS OUT YOUR BEST
Do you want to increase your gains in record time? Then this elevation training mask is your sure bet. This cool fitness mask will improve your conditioning and overall performance. Training muscles essential for any sport; by allowing you to control the inhaling resistance level, limiting your air supply. This makes it harder to get your lungs filled with air and strengthens your respiratory system which increases your performance when training or competing without the mask. Training muscles related to breathing is vital to improved performance.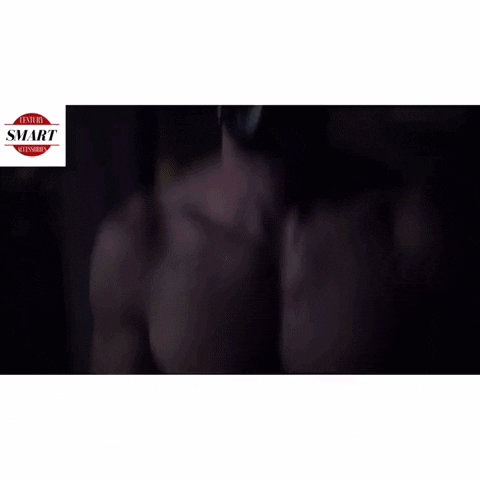 Do you have what it takes to become the best? Century Smart Accessories has been a trusted provider of high quality training equipment for American athletes. Start training with the mentality of a Centurion and see real progress! Altitude training has been athletes well guarded secrets for years, but now you can also benefit from altitude training without climbing the cold and windy mountains of the highlands. The elevation training mask gives you all the benefits in one mask!
Why We think The Elevation Training Mask is good for YOU
Awaken Your Highland Centurion and Conquer your way to Victory: People of the highlands of Scandinavia are known for their high physical stamina and endurance due to resistance in breathing developed from living in high altitudes. With the elevation training mask, we bring the mountain to you! Experience high altitude training and the extreme results that comes with it anywhere and anytime. Awaken your Centurion and discover the champion within.
Speed Up Results and Decrease Your Workout Time Drastically: Lower oxygen levels, harder working muscles, faster fatigue and quicker results. The secret used to improve pro athletes in all sports. And exactly what you get with the altitude training mask.
Challenge Yourself. Attain Beast Mode: You can now elevate your workout and burn calories quicker by increasing inhalation capacity and having an accelerated workout intensity.
Why Choose 1 When You can have 24 Levels of Resistance?: The Elevated Training Mask gives you a smart design that offers 24 levels of resistance to breathing control and coordination during workouts. Ranging from 2,000 - 18,000 ft. From beginner to top athlete. Changing resistance is now as easy as putting a mask on.
Warranty and Cover: All our packages in transit are insured. If you're not satisfied with our product, please let us know. We offer a 30-day warranty, in which damaged Elevation Training Masks are replaced or full refunds are made to customers who feel we have fallen short of our promise to deliver quality fitness products.
Altitude Mask to Meet Your Fitness Needs
Are you ready to train like the challenge beast you always knew you could be? The Elevation Training Masks helps you gain ultimate breathing efficiency. Building a strong exterior as well as strengthening your respiratory system. You can now burn more calories during workouts. This exercise masks adjust to your desired level of intensity to force you to take fuller breaths, increasing the efficiency of each workout session.
Looking for a popular gift for that special athlete in your life? Then you have found the winner! The high Elevation Training mask is great for all workouts and particularly indispensable to body builders, runners, bikers, and other sports athletes. It's great for beginners and pro-athletes of all fitness levels, and can be used anywhere and at anytime.
You can now power up your cardiovascular endurance with this breathing exercise device which has 24 resistance levels of intensity to help you supercharge your respiratory muscles! Raising the bar on your physical and mental advancement has never looked this cool!
How does it work?
The Elevation Training Mask works by creating pulmonary resistance, allowing your lungs to increase inhaling capacity, thus regulating your oxygen in take and giving you the ultimate high intensity workout, while strengthening your respiratory system in the process. Studies have shown this to boost stamina and decrease fatigue over time.
One size fits most between 120 - 230 lbs
Start improving your respiratory coordination during workouts now. Click Add To Cart to get yours!
Yes, it is worth buying this. If you're looking for cable attachments similar to what the commercial gyms provide, this is the product for you. Not only is the attachment really great for back workouts but you can also use it for other muscle group like shoulders, biceps, triceps, and etc. It is very simple to put together

Wolfgang H.
I wasn't sure what to expect when I got these because I had never used resistance bands before, but I bought them anyways because they were A LOT CHEAPER THAN WEIGHTS. They come with a very helpful poster that shows how to do different exercises with the bands. Additionally, this product comes with 150 POUNDS OF RESISTANCE. If you were to buy 150 pounds of weights it would most likely cost you around $300; however this only costs $35 and allows you to hit all the different muscles during your workout. My favorite exercise to do with the bands are chest flys, but these resistance bands are so versatile that you can do virtually any exercise with them. BUY THIS INSTEAD OF WEIGHTS

Brian L.
The most aggravating problem I have had with digital scales in the past has been inconsistent readings. I'd step on the scale it would show a weight. Step off and step back on, it showed a different weight. Step off and back on again, it showed a third weight. When you're trying to lose weight, a scale like that drives you crazy! I am happy to report, that with this Digital Body Weight Scale it was not like that at all. Straight out of the box, the first thing I did was set my 8 lb hand weight on the platform and the scale was only 1 ounce off. (Or was the weight itself 1 ounce off?) Either way, the best part is, no matter how many times I took the weight off and put it back on, the display was 1 ounce off. And I have found it to be consistent for me, too. I can step on, read my weight, step off and back on again, it shows the same weight. I highly recommend this scale to anyone, especially if you are dieting!

Danika D.
LOVE LOVE LOVE this mat! The cork is so soft and gives some much needed cushion to my knees during my practice. I also love how big it is, giving me so much more room to practice on.

Elbert K.