BRING YOUR DREAM GLUTES TO REALITY
Working out at home has never been this good. Our booty bands which are unisex in nature, will help you get your perfect booty and legs fast. Easy to use and see results with just putting in 10 minutes worth of home workout everyday. The Resistance bands for glutes is very durable, because it is made out of natural latex, thus its ability to withstand the push and pull associated with this sort of workout routine. These bands will never snap.
Our bands are small resistance band loop which are used to improve the performance of lower body parts exercises. Therefore, it is basically focused on the gluteal muscles. These Booty bands are usually wide in shape, the size of flat resistance band loop is around 12 inches or more with the tension strength.
Why Our Booty Bands are A Must For Your Gym
Home workout: Our bands let you see amazing results without needing other equipment or a gym membership! 
Activate your glutes: Up to 400% more glute activation 
Tone and shape: Improve your squats, correct your posture, and see better toning of your muscles
Prevent injury: Strengthens your biggest muscles & teaches you the correct form ensuring you are protected against injury and you are building a strong strength foundation.
Burn fats and calories: Our Fabric Resistance Bands train your biggest muscle groups and aids fats and calorie burn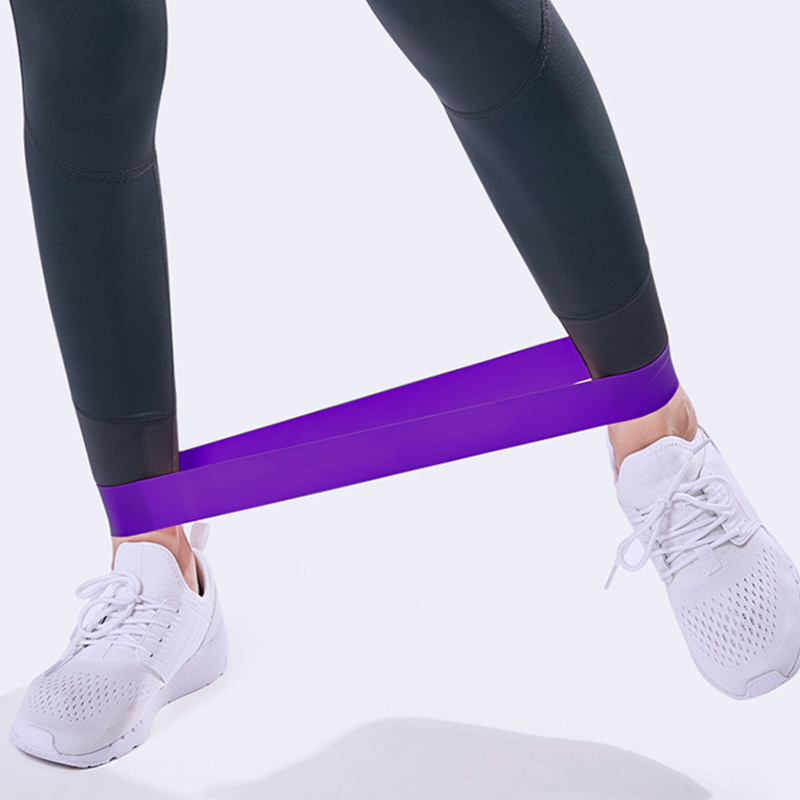 Take back your comfort with the all new Booty Elastic Resistance band, made from a high tensile material. This booty band is strong and can never snap and yet soft against the skin. it will not dig in, pinch or pull hairs. Fitness enthusiasts love to use these bands to quickly activate their glutes and also engage hips through a variety of exercises for lower body. Hence, the main focus of using booty bands is to encourage glutes, hips and legs complex to offer butt and thigh a more powerful as well as attractive physique by encouraging a muscular and rounded shape. Considering different needs of individuals, these bands come in flat, fixed and also wide sizes that can be adjusted as required.
These bands are designed to wield multiple tension strength levels as per the need of the user. The selection of a booty band considering tension strength may be based on the expected exercise choice and also intensity. The Elastic Band is firm, rigid but flexible in nature The thick width and the inner latex grip sewn into the bands means they will not roll during ANY exercise. Why wait? Click Add to Cart to get yours now.
PRODUCT PACKING
THREE FABRIC BOOTY RESISTANCE BANDS: Challenge yourself with heavy, medium and light resistance. Our bands also have the benefit of being all the same size – and the resistance comes from different elasticity within the fabric. This means the bands provide resistance in the full range of motion.
FULL TRAINING RESOURCES: Complete expert-approved training guide and videos included.
CARRY CASE:

 

Waterproof portable carry case to keep the bands together in your gym bag.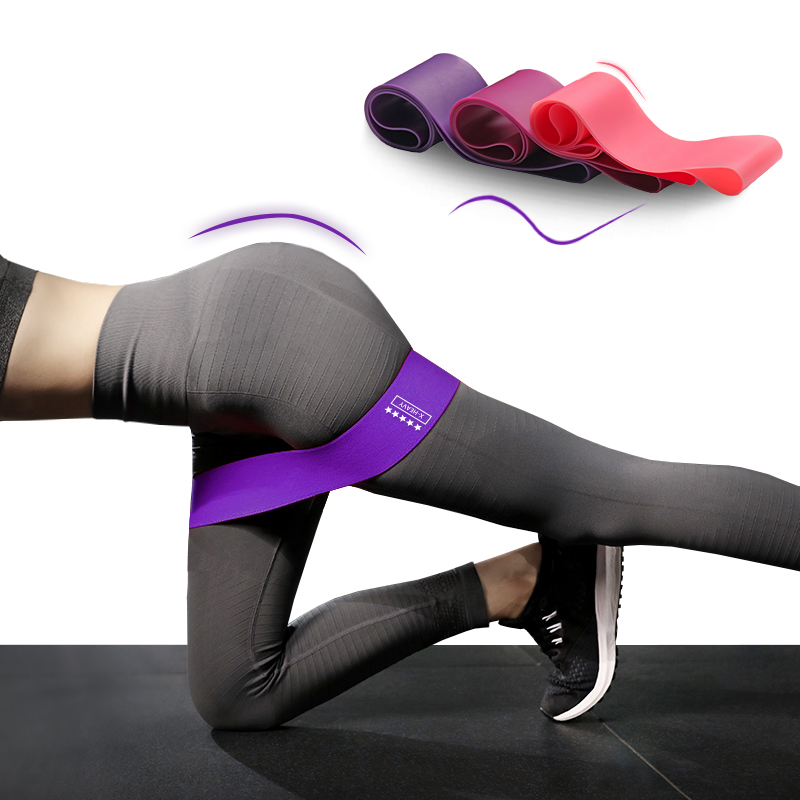 Yes, it is worth buying this. If you're looking for cable attachments similar to what the commercial gyms provide, this is the product for you. Not only is the attachment really great for back workouts but you can also use it for other muscle group like shoulders, biceps, triceps, and etc. It is very simple to put together

Wolfgang H.
I wasn't sure what to expect when I got these because I had never used resistance bands before, but I bought them anyways because they were A LOT CHEAPER THAN WEIGHTS. They come with a very helpful poster that shows how to do different exercises with the bands. Additionally, this product comes with 150 POUNDS OF RESISTANCE. If you were to buy 150 pounds of weights it would most likely cost you around $300; however this only costs $35 and allows you to hit all the different muscles during your workout. My favorite exercise to do with the bands are chest flys, but these resistance bands are so versatile that you can do virtually any exercise with them. BUY THIS INSTEAD OF WEIGHTS

Brian L.
The most aggravating problem I have had with digital scales in the past has been inconsistent readings. I'd step on the scale it would show a weight. Step off and step back on, it showed a different weight. Step off and back on again, it showed a third weight. When you're trying to lose weight, a scale like that drives you crazy! I am happy to report, that with this Digital Body Weight Scale it was not like that at all. Straight out of the box, the first thing I did was set my 8 lb hand weight on the platform and the scale was only 1 ounce off. (Or was the weight itself 1 ounce off?) Either way, the best part is, no matter how many times I took the weight off and put it back on, the display was 1 ounce off. And I have found it to be consistent for me, too. I can step on, read my weight, step off and back on again, it shows the same weight. I highly recommend this scale to anyone, especially if you are dieting!

Danika D.
LOVE LOVE LOVE this mat! The cork is so soft and gives some much needed cushion to my knees during my practice. I also love how big it is, giving me so much more room to practice on.

Elbert K.