WORK ON YOUR MUSCLE CORDINATION AND BALANCE
Want to do a balance workout? The Balance Board is here for you! Suitable for a fitness workout but it is also good for rehabilitation and for treating knee and ankle injuries. The bottom of this balance trainer has a green cap. This will help keep the trainer 5.5 centimeter off the floor. That makes the exercises more difficult, because the board has become more unstable. Build up your workout with this adjustable balance board!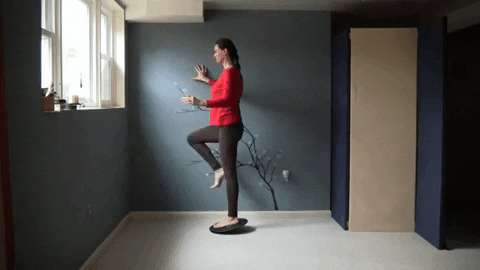 You will receive a modern Balance Board made from high quality durable plastic. This diy balance boards have a diameter of approx. 36 cm and are designed for maximum weight loads of approximately 150 kg. With our balance board you train for coordination, motorial skills and maintaining balance. Balance boards out of plastic are ideally suited for beginners and advanced sport enthusiast, doing yoga, in competitive sports, in rehab, doing gymnastics, etc. The price refers to one Balance Board out of high grade polymer plastic.
Why Our Balance Board is A Must Have
The Century Balance Board makes balance training cost-effective and fun.
Increase and tone calves and ankle muscles, improve range-of-motion, balance and coordination, and strengthen the lower body.
Textured surface with raised circles makes board slip-resistant.
Take balance training on the go, the plastic wobble board is lightweight and portable.
Great for rehabilitation centers, gyms, professional athletes, individual home use or pair it with a standing desk at the office.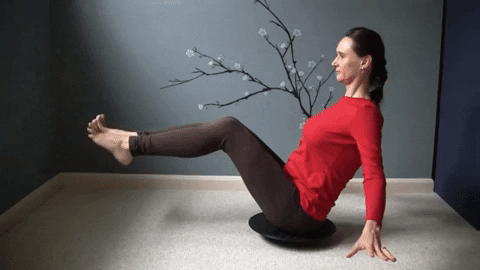 The balance board can be set to 6 different positions by rotating the surface. The fact it can be adjusted means it can be used by both beginners and more advanced users. One simple movement rotates the round knob underneath to change the height and angle, which increases the difficulty level. Our Balance Boards adapts perfectly as your coordination and balance improves. Training aid which can be used anywhere and by anyone – old and young, beginners and more advanced users is included.
Whether you're doing yoga, cardio, or just at your standing desk, balance boards are a great addition to your daily routine because they improve your balance and burn calories.

We strongly recommend this board be used on a soft surface; like carpet or yoga mat to help prevent injuries. DO NOT use this balance board directly on top of Tiles or on a cement finishing as it is slippery and might result in a serious injury.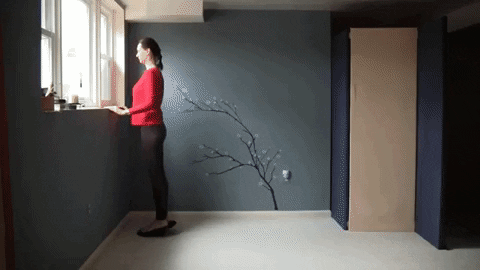 Why Use Our Balance board?
Train your balance, coordination and endurance

Gradually build up your workout on the adjustable green cap

Challenge yourself by gradually making the exercises more difficult

Great aid in the therapeutic approach of knee and ankle injuries
Go for your own  Balance Board and improve your balance! Add To Cart now to start building your balance!!

Yes, it is worth buying this. If you're looking for cable attachments similar to what the commercial gyms provide, this is the product for you. Not only is the attachment really great for back workouts but you can also use it for other muscle group like shoulders, biceps, triceps, and etc. It is very simple to put together

Wolfgang H.
I wasn't sure what to expect when I got these because I had never used resistance bands before, but I bought them anyways because they were A LOT CHEAPER THAN WEIGHTS. They come with a very helpful poster that shows how to do different exercises with the bands. Additionally, this product comes with 150 POUNDS OF RESISTANCE. If you were to buy 150 pounds of weights it would most likely cost you around $300; however this only costs $35 and allows you to hit all the different muscles during your workout. My favorite exercise to do with the bands are chest flys, but these resistance bands are so versatile that you can do virtually any exercise with them. BUY THIS INSTEAD OF WEIGHTS

Brian L.
The most aggravating problem I have had with digital scales in the past has been inconsistent readings. I'd step on the scale it would show a weight. Step off and step back on, it showed a different weight. Step off and back on again, it showed a third weight. When you're trying to lose weight, a scale like that drives you crazy! I am happy to report, that with this Digital Body Weight Scale it was not like that at all. Straight out of the box, the first thing I did was set my 8 lb hand weight on the platform and the scale was only 1 ounce off. (Or was the weight itself 1 ounce off?) Either way, the best part is, no matter how many times I took the weight off and put it back on, the display was 1 ounce off. And I have found it to be consistent for me, too. I can step on, read my weight, step off and back on again, it shows the same weight. I highly recommend this scale to anyone, especially if you are dieting!

Danika D.
LOVE LOVE LOVE this mat! The cork is so soft and gives some much needed cushion to my knees during my practice. I also love how big it is, giving me so much more room to practice on.

Elbert K.