BURN ABDOMINAL FATS AND GET RID OF LOVE HANDLES
Do you want to get rid of love handles? Are you tired of abdominal fats? With this Ab roller you can now work your abdominals in the comfort of your home and achieve that trim look or the 6-pack frame you've always wanted. This is an excellent workout tool that helps isolate your abs and achieves the best results in half the time observed while using regular ab curls, right from your home at the time that is most convenient for you.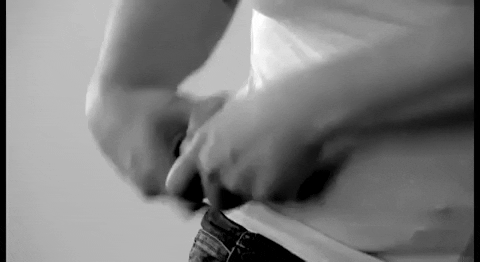 Subcutaneous fat that lurks beneath the skin as "love handles" or padding on the thighs, buttocks or upper arms may be cosmetically challenging, but it is otherwise harmless. However, the deeper belly fat — the visceral fat that accumulates around abdominal organs — is metabolically active and has been strongly linked to a host of serious disease risks, including heart disease, cancer and dementia.
Why This Ab Roller is A Must Have
MOST EFFECTIVE CORE TRAINING WORKOUT: With the ab roller wheel, you can get that all round workout that sees you strengthening and toning your abs, shoulder, arms and back all through one single motion. It's never been this good or easy to workout these muscles.
STURDY & DURABILITY: This ab roller machine consist of two non-skid wheels for stability sliding across any surface in your home without wobbling or slipping for smooth controlled movements.
COMFORTABLE & SLIP RESISTANT GRIP: This best ab roller in the market features easy-grip handles to prevent slippage during even the most intense workout. So during periods of muscle spasm a firm grip can be maintained.
COMPACT & LIGHTWEIGHT: The dual ab roller is lightweight and portable, easy to assemble & use at short notice. So it helps overcome excuses that feed procrastination while at home, compared to other fitness tools that might be difficult to assemble.
GREAT FOR ALL LEVELS: You could be a beginner or a seasoned body builder, our fitness guide with DIY exercise routine included will guide you through a complete workout.
You don't even have to be overweight or obese to face these hazards if you harbor excess fat in your abdomen. Even people of normal weight can accumulate harmful amounts of hidden fat beneath the abdominal wall. Furthermore, this is not fat you can shed simply by toning up abdominal muscles with exercises like sit ups. Weight loss through a wholesome diet and exercise — activities like walking and strength-training — is the only surefire way to get rid of it. Thus using this Ab Roller is a must.
Start burning up those fats today to guarantee a healthy tomorrow for you and your family. The ab roller can make this a reality. Choose from our array of fitness rollers and start your journey towards fitness.

The Ab Roller makes the perfect addition to any home workout, making sure you get faster results than before. This here is a must have for every home, because it offers more in less time. 
PRODUCT SPECIFICATION
Type
Ab Roller
Material
ABS, EVA, Steel Rods, Foams
Color
Multiple colors
Size
30*15cm/11.81"*5.91"(L*D)
Weight
360g
Start burning deep belly fats today and enhance that ab definition you always thought you could by Clicking Add To Cart now.
Yes, it is worth buying this. If you're looking for cable attachments similar to what the commercial gyms provide, this is the product for you. Not only is the attachment really great for back workouts but you can also use it for other muscle group like shoulders, biceps, triceps, and etc. It is very simple to put together

Wolfgang H.
I wasn't sure what to expect when I got these because I had never used resistance bands before, but I bought them anyways because they were A LOT CHEAPER THAN WEIGHTS. They come with a very helpful poster that shows how to do different exercises with the bands. Additionally, this product comes with 150 POUNDS OF RESISTANCE. If you were to buy 150 pounds of weights it would most likely cost you around $300; however this only costs $35 and allows you to hit all the different muscles during your workout. My favorite exercise to do with the bands are chest flys, but these resistance bands are so versatile that you can do virtually any exercise with them. BUY THIS INSTEAD OF WEIGHTS

Brian L.
The most aggravating problem I have had with digital scales in the past has been inconsistent readings. I'd step on the scale it would show a weight. Step off and step back on, it showed a different weight. Step off and back on again, it showed a third weight. When you're trying to lose weight, a scale like that drives you crazy! I am happy to report, that with this Digital Body Weight Scale it was not like that at all. Straight out of the box, the first thing I did was set my 8 lb hand weight on the platform and the scale was only 1 ounce off. (Or was the weight itself 1 ounce off?) Either way, the best part is, no matter how many times I took the weight off and put it back on, the display was 1 ounce off. And I have found it to be consistent for me, too. I can step on, read my weight, step off and back on again, it shows the same weight. I highly recommend this scale to anyone, especially if you are dieting!

Danika D.
LOVE LOVE LOVE this mat! The cork is so soft and gives some much needed cushion to my knees during my practice. I also love how big it is, giving me so much more room to practice on.

Elbert K.